SEE THE CHERRY BLOSSOMS IN ROME
With the arrival of Spring, Rome incredibly becomes even more beautiful. It's almost impossible to believe that Rome can be even more beautiful than usual, but this transformation makes this city in Lazio, especially in this period, tinted in rose, almost becoming a painting in the open sky.
Today we do not want to tell you about Pincio or Villa Borghese, but a small place unknown to many, that every year gives us the gift of marvellous colours to see: we are at The lake of Eur.
Eur, is an area of Rome, mainly known for its work related zone. Here ,you will find many administrative offices for many agencies in Rome., however that is not all you will find. There are many large homes, buildings and structures, and to say they are romantic or pretty, there is just about little or nothing. EUR is distinctively different from the streets of Trastevere, from the green of Villa Borghese or the splendour of the Vatican. However , at this time of year, it is one of the most beautiful places in Rome.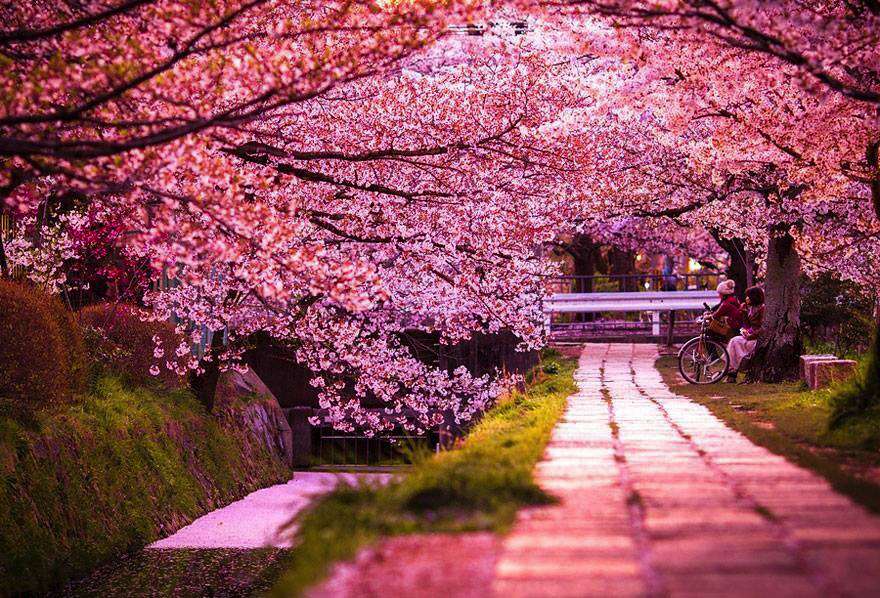 You can find a precious and charming place at the lake at Eur. Here, every Spring. the Cherry Blossoms bloom, and everything becomes pink.
The blossoming of these Cherry Blossoms ( Sakura), is what we are referring to, and like those seen in Japan. it is ideal for observing this beautiful pink flower. The flowering observation event is called Hanami and it is a traditional Japanese rite, connected with the pleasure of observing the beauty of these trees in bloom, above all these Japanese Cherry Blossoms.
For those of you who cannot go to Japan this year, and don't be ashamed to raise your hands, there are many of us, you should go and make yourself happy with a little piece of Japan in Rome.
You will find 2500 Sakura trees, donated by the city of Japan which were planted in inauguration of the Walk of Japan in 1959. It's a walk you can still do, which will take you through twists and turns inside the lake of Eur.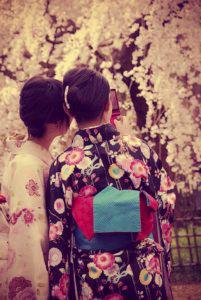 One of the activities you can do here, other than the typical walk , is to recreate a Japanese atmosphere.
To eat under the Sakura in bloom is a real, true tradition and here you can meet many Japanese people, that for them, this is the occasion to feel at home.
You can see them having a picnic at the lake at Eur, and if you are lucky, you will see them dressed in traditional holiday clothing, the Kimono or Yukata. Getting to the lake at Eur is not difficult at all.
Just take the Metropolitan B and get off at either the Palasport or Eur Fermi stops. Walk for a few minutes and almost immediately you will see the cherry trees in bloom. Send us a photo under one of the beautiful pink trees!
All of the photos are from the Facebook page Hanami- Lake EUR of Rome.