We confirm, Rome is one of the most beautiful cities in Rome, and this we say because we are a bit partial, but we bet that you think so too. Today , we want to speak about three places in Rome.
Three places for three different excursions during your three day weekends , leaving from Rome. In first place, for a Spring weekend, we put a trip to Ostia.
Even though Rome is both a metropolis and a bustling city, just a few miles away you will find the sea. We admit, the sea on the Lazial coast is not as beautiful as the sea in Sardinia or in Puglia, for example, however we understand that.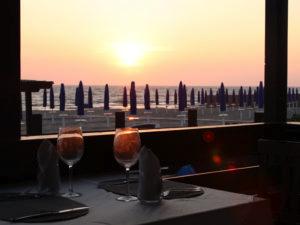 Still, we are proposing a day trip, not a swim in Ostia. A trip to the sea, on a hot day in Spring, means a fish lunch, eaten outside by the waves, followed by a cocktail watching the sun set. What else could you want during a vacation in one of the most beautiful places in the world? You can get to Ostia easily, even from the center of Rome, by public transport.
Appia antica, Ostia, Trip to Ostia, Villa torlonia